With high toothbrush exhibitors, consumers alike
Date:
2018-1-17
Views:
3398
Recently, the 25th China (Shenzhen) International Gift Show and Household Products Exhibition, which lasted for three days, ended successfully in Shenzhen Convention & Exhibition Center. Shenzhen Jie Shang Technology Co., Ltd. to carry the flag of high-soothing toothbrush exhibitors, loved by the audience. Chigo sonic toothbrush successfully entered the market into life.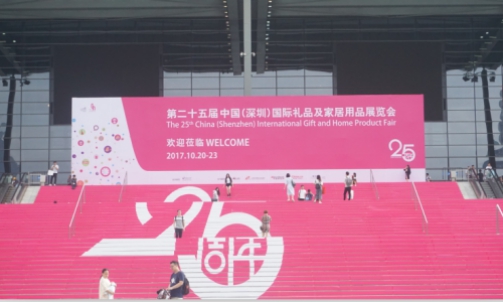 The hot Chigo electric toothbrush backing is not small, is a well-known brand of high-definition air conditioning producer, high-tech enterprises Shenzhen Jie Shang Technology Co., Ltd. R & D and production. Jie Shang technology has 20 years of toothbrush R & D and production history, witnessed and participated in the development trend of China's electric toothbrush market. Itself is good at high-end electric toothbrush R & D and production, products with excellent quality, has attracted many well-known electric toothbrush brand business cooperation, the market is well-known electric toothbrush R & D base.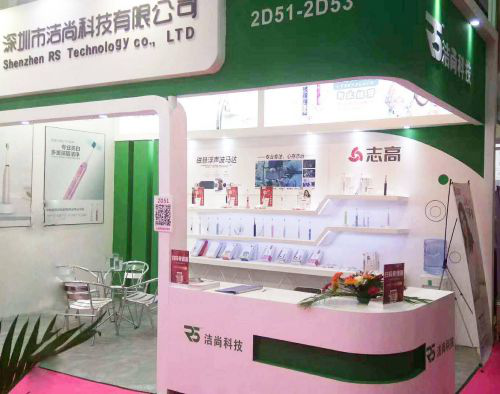 (RS is still science and technology booth)
Zhi Gao Shengbo electric toothbrush series is one of the major exhibition series of Jie Shang Technology. Among them CG-100 and CG-101 are adult models, CG-301 is for children models.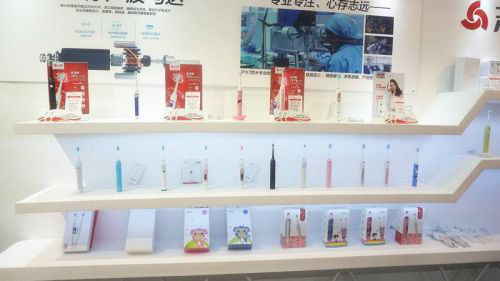 (Exhibits display)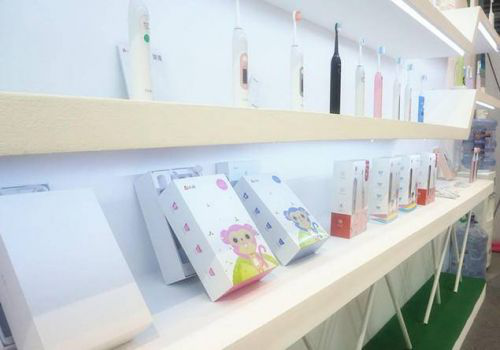 (Exhibits display)
Chigo series of products, using a high magnetic levitation motor, compared to the traditional motor speed has greatly improved and the noise greatly reduced. Strict selection of materials, exquisite workmanship. Each toothbrush has done the body IPX7 waterproof; a key boot, simple and practical; smart chip implantation, 2 minutes brushing time timing, 30 seconds to remind the side of the function to completely liberate his hands; wireless induction charging, rechargeable power can be used 21 Days or more.